Provocation 8:

Krissie Marty / Forklift Danceworks




︎ Visit Forklift Danceworks'
website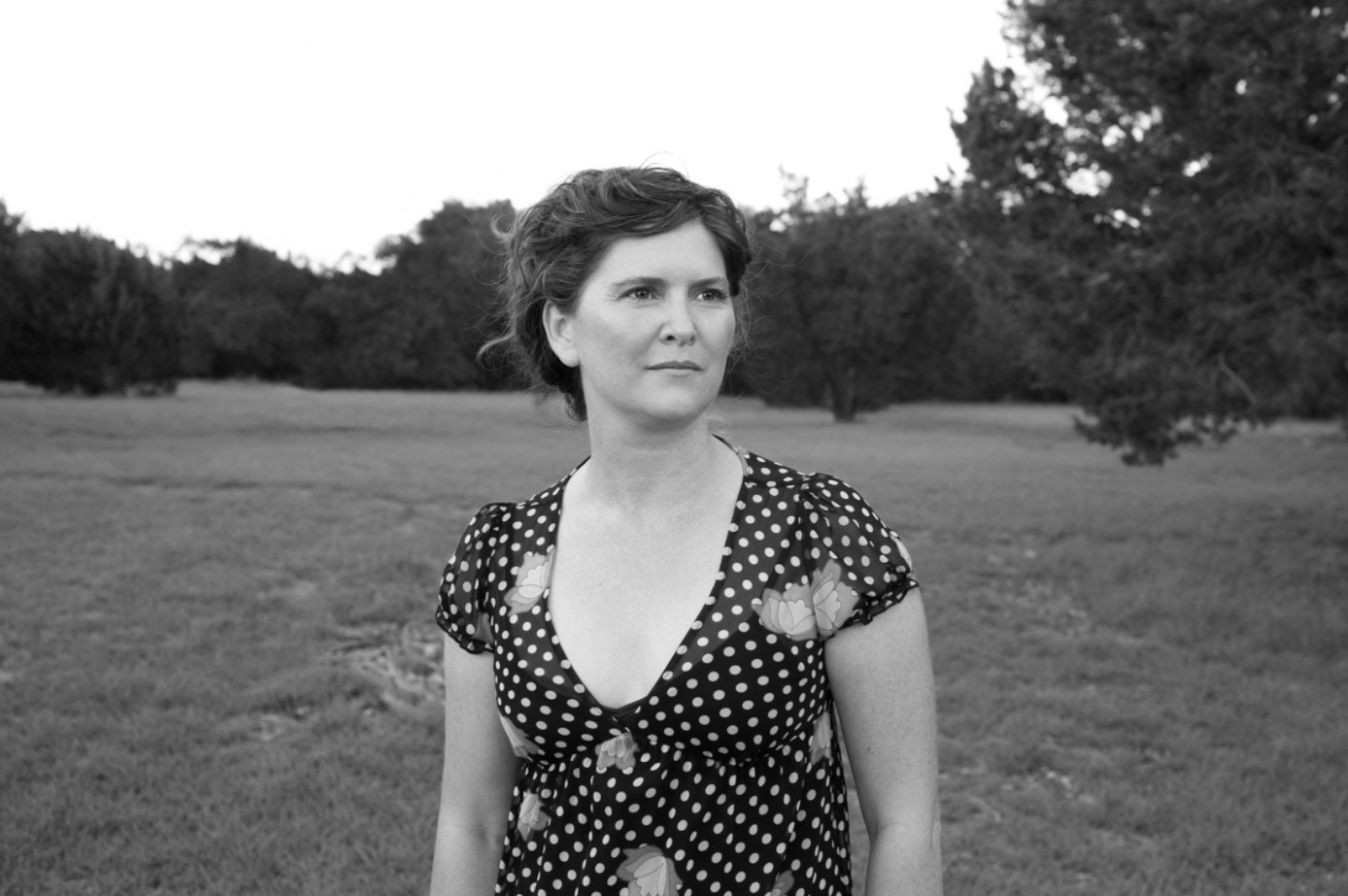 Provocation 8:


Notice the work around you. Learn from someone at work. Ask them about their job. Questions to get started:
How long have you been doing your job? How long have you worked here/there?
How did you get into it?
What do you love about your job? Or what is your favorite thing about your work?
What is hard or challenging about it?
What do you have to know to be good at this job?
What would you want people to know about your job or the work you do?
If you are able and conditions allow, work alongside this person. Be of use and try the work with your own body.
Try these questions with someone you know or someone you don't know. Learn from a friend or family member, or someone whose work you encounter regularly, or someone you are just meeting whose work supports your daily life. Share their answers and what you learn here or with someone else.

BIO:
Working in the mediums of dialogue, participation, and collaboration, Krissie Marty makes dances with people who aren't traditionally considered dancers. As Associate Artistic Director of Forklift Danceworks, she most often engages city employees in dance-making. Krissie created and directed RE Source, featuring the employees and machinery of a 125,000 square foot Goodwill recycling warehouse. She also co-choreographed Served - Williams College, PowerUPfeaturing Austin's electrical utility, Play Ball Downs Field on a historic Negro League baseball field, and The Trees of Govalle featuring Austin's Urban Forestry Program. She helped to conceive of and design My Park, My Pool, My City, co-directing each performance in the trilogy. Krissie holds an MFA in Choreography from the University of Iowa, and her community-based choreography has been performed in partnership with Jacob's Pillow Dance Festival, The Kennedy Center, Stratford Circus (London), Chateau de Cazals (France), and Adugna Dance Company (Ethiopia).

Responses:

Anonymous

Electricity is something that we as people take for granted everyday. Living in a country where the norm for us is luxury for others is something that we must all come to appreciate from time to time. My father is an electrician and a foreman, and deals with huge projects that rely on electricity. One of the most memorable times Ive had was working with him and the company from projects that started with digging holes in the ground to run huge pipelines, to eventually a full size building working on the lights in the ceiling. After asking several questions about his work life and working with him side by side, it definitely changes my perspective on life and not only humbles me but makes me appreciate the life that we live in and the work that is needed for us to enjoy this lifestyle.

Me: How long have you been doing your job?

Father: I've been doing electrical for 34 years now. Started out as an apprentice and then worked my way up to an electrician to eventually a foreman.

Me: How did you get into it?

Father: I dropped out of college and knew I needed to find a career that made good money and something I wouldn't mind doing for the rest of my life. I've always worked with my hands and I knew that out of all the construction positions electrical made the most money so I went for it. I had times where I was disappointed from dropping out but I have never regretted it to this day.

Me: What do you love about your job/ what is hard or challenging about it?

Father: Everything. I love the challenge that comes with it. I love yelling and being mad when I don't get something. I love making the impossible possible, from certain restrictions that we must follow too deadlines, to eventually seeing the project come to a close.

Pov: (While working with my father and seeing the challenges that arose, when I say there were challenges there were. Looking at the plans and having to abide to what the inspector wants and to what the owner of the building wants to what our boss wants done was quite overwhelming but seeing my father complete it with flying colors was something to admire.)

Me: what do you have to know to be good at this job?

Father: You need to be okay with failure and need to learn how to problem solve on a bigger scale. Just like engineers and programmers need to be problem solvers, so is the same for electricians. You need to know how to bend pipe, to hook up disconnects, knowing electrical codes, to knowing which size of wire to use for what kind of job, to know what materials are needed for a certain job or tools for that matter. You really need several years of experience to understand what is the goal of the job.

Me: What would you want people to know about your job?

Father: I would want them to know that being a construction worker in particular an electrician, is a valuable position in society and deserves the same recognition as someone who went to college for a career. Never frown upon someone that works in a dirty job because without those people, society wouldn't be as luxurious as we would want it and lifestyles would be a lot different. We must always appreciate the workers that do the jobs people would never dream of doing, because they really are the backbone of this country.

After sitting down with my father and asking him these questions and reflecting on my own experiences while working with him, it has definitely made me appreciate the "dirty jobs" and the workers behind them.


Charlotte Bowens:

I spend a few hours with this black man I know and who plays with numbers all day which seems to be the most boring thing ever but he assures me there is magic in numbers. He reminds me that the world is made up of numbers and the financial accounting piece is only one part of it. We discuss his daily routine that at first seem monotonous and rigid but I soon discover that there is thinking involved in managing money, there is a kind of science that is used to untangle the web of taxes but he recalls with a genuine fondness the expansive creativity required in reconciling the numbers with all the available information.

His greatest joy is witnessing tears or huge smiles when he has helped someone save or even receive money they hadn't expected. And I'm surprised when he talks about the ugliness of accounting but most especially money. People are afraid of a tool, he calls it a tool, that has so much power over our lives or perceived power, so he tells me. The tool talk is interesting and a perspective I've never considered. The power over my life is palpable and familiar, I want to think I have power over it, money that is but for whatever reason, I'm no different than anyone else who feels powerless to money. He says our somewhat dissociative relationship to money is why the accounting profession will always grow and flourish, not because it's hard or requires any real intellectual prowess but out of fear.

I think about the accountant guy the next time I swipe my card and when I go to reconcile my bank statement, something I do once maybe twice a year. Truth is I fall back into my daily routine of letting money rule me and I shell out a portion of my earnings to the accountant guy because I recognize that unleashing myself from my internalized fear of money will be a journey best conquered one day at a time.

Ben Ueland

I recently had a conversation with one of the aircraft mechanics at my local airport asking if he would mind sitting down and talking to me about his career in maintenance. He said he'd love to. His name is Brian, and he is a retired US Navy crew chief, who now works on small GA aircraft for a local flight school. We started with his early Naval career. I asked him, "What made you want to join the Navy for maintenance?" He said he didn't want to work on them, he wanted to fly them. He couldn't because he got anthro'd out for being too tall. He told me he was very upset at first but came to enjoy working on the jets, and seeing the pilots succeed in their mission while flying "his" jet.

He was in the Navy for 24 years, and deployed on US aircraft carriers to both Operation Desert Storm and Operation Allied Force in the 1990s. Brian said ship life was miserable but his work was one of the most rewarding feelings he felt, and that he continues to feel the same way to this day. His work now pales in comparison to before. I look up to Brian in many ways, but in large part due to his ability to enjoy the process of life, and to accept heartbreak and move forward to new light, and have a wonderful career doing so.


Margaux M.

My husband just got a new job. He is an actuarial and while I love math; I can't seem to find the draw with what he does. I think asking him these questions while keeping an open mind can not only help me understand his day-to-day tasks more, but can also help me connect with him on a deeper level. So, on his lunch break, I began to ask him…

Me: How long have you been doing your job with this company?

Husband: I have been working with them for almost two whole months at this point, so I am relatively new.

Me: How did you get into it?

Husband: I have always loved math, that I something we always did together when we were in the same classes. I looked for ideas before going to college on a way that I could be financially stable while pursuing my passion for math. While it is and was certainly a lot of work, an actuary is what fit for me and my life goals.

Me: That's so sweet of you to bring up. I certainly miss the high school days where we would come home and do our calculus homework together. What would you say is your favorite thing about your job?

Husband: Other than the pay, I would say that learning something new every day is probably my favorite thing. It is really neat to be able to grow while working. I can appreciate it.

Me: Alright and what is the hardest part of your job.

Husband: Right now, that hardest thing for me is learning the ropes. Since I just started not too long ago, there are a lot of things that I need to learn about the company itself. Learning their processes from the bottom up has been pretty challenging for me. Although, I am definitely seeing improvement in my abilities with each passing day.

Me: I'm glad to hear it! I have certainly noticed you being stressed out, but then once you get something I can immediately tell; you look proud and much more calm than before. What do you have to know to be good at your job?

Husband: Honestly, most of all you need to be able to problem solve and critically think. While you definitely need the basis of an education in math, you will not get very far without the abilities I mentioned.

Me: I feel like that is true for a lot of jobs. Basic knowledge can only get you so far, you need to have other skills to excel that are normally harder to acquire. What would you want people to know about your job?

Husband: I guess just that it has quite a bit of a learning curve, but once you get into it, it all begins to make sense.

While his answers weren't a huge surprise to me, it was nice getting to have a conversation that isn't the norm. It wasn't "how was work" or "did you finish everything today". I enjoyed going a bit deeper into his day and listening to what he had to say. His comment of learning something new every day is probably what brought me the most clarity on his motivation within his job. I found it really interesting and it allowed me to understand him a bit more.

Timothy H.

The simple pleasures in life are never as simple as they seem. Kids will always laugh but carry enormous amounts of work to keep them safe and happy. Jobs will always be enjoyable if we let them. And there will always be something delicious to grab on the way home but the work that goes into something as enjoyable will never be fully grasped until you grab the rubber scraper and start mixing. I recently sat down with a local small business bakery owner to ask her questions about work.

Q: How long have you been running your bakery? How long have you been a baker?

A: "I have been running Bake MD for over 2 years. I make all kinds of cakes, cookies, cupcakes, and anything you can bake. I have been baking for nearly my whole life. Professionally about 5 years."

Q: How did you get into it?

A: "I remember as a kid on the farm my mom would always be baking something in the kitchen. I remember her waking up at 3am to bake goodies for us and for dad to take out to the field. It's also been something I've been around and enjoyed."

Q: What do you love about your job? Or what is your favorite thing about your work?

A: I love seeing people's reactions when they first see their order. People in my small-town area don't expect high quality baked goods, especially at my prices. My favorite thing would be seeing the result of orders. Orders are essentially the same but every now and then I get one that pushes my skill set. Seeing those orders completed is really pleasing.

Q: What is hard and challenging?

A: The hardest part is being away from my family for extended periods. Baking is a job from before sunup to after sundown. That means losing time with my boys and husband.

Q: What do you have to know to be a good baker?

A: Anyone can bake the same quality products as I do. To be a good baker you constantly must set yourself apart from homemade.

Q: What would you want people to know about being a baker?

A: Baking isn't as easy as it looks. You're dedicating your entire day to a kitchen that in most cases is far too small.

Sitting down with Chelsea awakened me to the efforts of small-town businesses. She put extensive labor into ensuring her products leave their customers with ear-to-ear smiles. In her world those are the biggest payoffs. I can honestly say I do not display enough appreciation for the laborious work to make a five-minute experience enjoyable. From now on when I step into a small shop, run by a select few individuals, I'll take a step back to absorb every effort that went into making my experience enjoyable.

Soledad R.